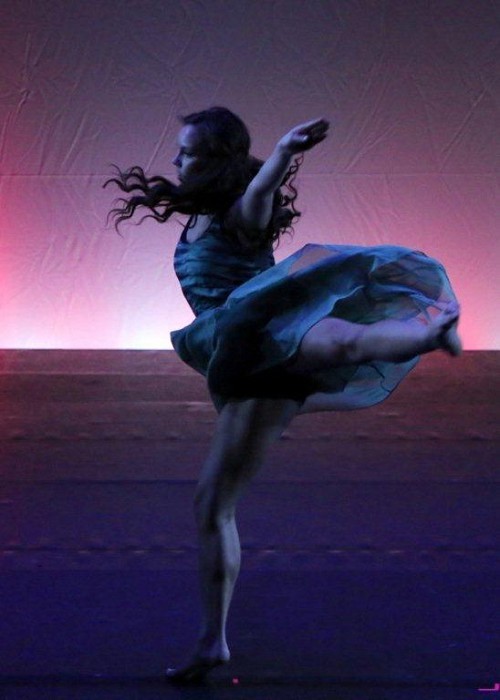 (K) NEW ORDER: A DANCE-O-RAMA MOVEMENT SCENE
Part of the 2014 Out of the Loop Fringe Festival
Muscle Memory Dance Theatre
WaterTower Theatre
Choreographed by Kiera Amison, Kristin Daniels, Lindsey Knight, Megan Odom, Jackie Beth Shilcutt, Lesley Snelson

PERFORMERS in order of appearance
Anna Wueller, Natalie Smith, Amanda Will, Jackie Beth Shilcutt, Baldo Paramo, Ada Palacios, Rhodessa Bell, Kiera Amison, Mary Nagy, Elaine Hernandez, Meghan Cardwell-Wilson, Rebeca Gamborino, Brandy Niccolai, Arrica Lagsding, Lindsey Knight, Veronica Ramirez
---
Reviewed Performance: 3/7/2014
Reviewed by Richard Blake, Associate Critic for John Garcia's THE COLUMN
Choreographers Lesley Snelson, Kristin Daniels, Lindsey Knight, and Jackie Beth Shilcutt collaborate to give a nod to the beloved British rock band that transformed the global dance scene and culture throughout the 1980s and 90s. Muscle Memory Dance Theatre celebrates New Order's legacy by moving and grooving to some of the band's most popular hits.

For thirty-five minutes you are bombarded with an amazing amount of individual, duet and group dance in a wonderfully woven together homage to some great music from decades ago. Now, I'm going to age myself here... but I love the choices in music for this production. From melodic, slow songs to high-energy, dance tracks, all the music chosen is perfect for this presentation.

Sixteen talented dancers take you on a wonderful journey of movement and intensity throughout each piece. Some of the pieces seem more rehearsed than others, but in whatever section being performed, they gave it their all. The group dances fill the Main Stage at WaterTower Theatre with intricate, beautiful, and sometimes difficult exchanges in movement. The flip side is some stunning duets and solo dance that take your breath away. The pictures created in movement and body positions are really stunning and captivate you in every song.

What is lacking in the production, visually, is the lighting. I realize this is being performed in a repertory setting, however, I have NEVER seen a dance piece lit strictly from the top and front. It is a great disservice to the dancers not to have side-lighting that highlights their form and structure in movement. There are two foot lights located far downstage left and right, and when the dancers cross into them visually it is exciting. Most of the time, however, the lighting as is causes deep disconcerting facial shadows and does nothing to highlight their bodies, and that is truly a shame.

The performance as a whole, though, is visually pleasing, the dancers are highly talented, and the structure of the piece is well formed. This is a lovely dance presentation of exciting music that definitely pays tribute to New Order in an exciting way.
---