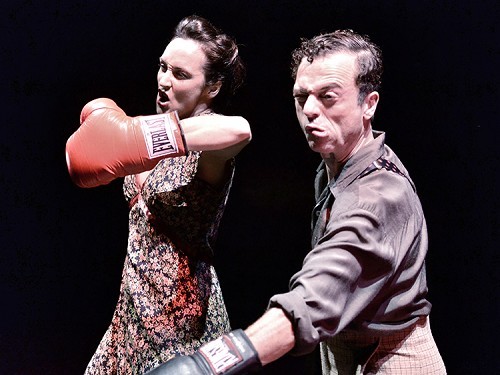 TRICK BOXING: A DANCE, A BOUT, A ROMANCE
Written, Choreographed and Directed by Megan McClellan and Brian Soste
Part of the 2014 Out of the Loop Fringe Festival
Sossy Mechanics
WaterTower Theatre
PERFORMERS
Megan McClellan and Brian Sostek

Reviewed performance on Friday, March 7th, 2014
---
Reviewed Performance: 3/7/2014
Reviewed by Mary L. Clark, Associate Critic for John Garcia's THE COLUMN
A bare concrete floor, a white cyclorama as back wall, a trunk, some wooden boxes, and ninety minutes of pure, radiant, theatrical joy.

I could end the review right there but a bit more detail might be in order. Megan McClellan and Brian Sostek make up the team of Sossy Mechanics, hailing from Minneapolis. They are a trifecta duo – drama, comedy and dance – that together have been devising theatre and dance works since 2000. They've performed in their home state, from Seattle to New York City, in Canada, the UK and Europe. The lists of their performances and awards are both lengthy.

Their Out of the Loop Fringe Festival entry, Trick Boxing, delivers simply devised yet intricately presented art in the genres of vaudeville, films' screwball comedy dance numbers, an old Bowery Boys movie and street theatre all wrapped into one glorious performance.

Out of the Loop's press release describes the story best: "An immigrant apple-seller is bamboozled by hustlers, bookies, and a dance hall girl, into becoming a championship boxer in this 1930's romantic comedy told through rapid-fire dialogue, high-energy dances, ridiculous puppetry, true love and, of course, boxing".

That's a nice, neat synopsis that doesn't begin to extol how imaginative and marvelous this piece is. Brian Sostek is a physically athletic, compact actor and dancer, reminiscent of James Cagney, who plays eleven characters, including three puppets, using individual vocal accents and facial expressions to the point that his natural face and voice disappear into the characterizations. Each was so specifically stylized that one never lost who he was portraying, even if the shift was only for a moment. Megan McClellan said afterward that "muscle has memory", and with each change, his face, body and voice simply must shift into that characterization, his work is that precise.

McClellan plays Bella, the dance hall girl whose brother was bent on being the next boxing champion. Using a hardcore demeanor and lower class dialect, her character becomes the story's subplot instigator of change, the antithesis of the underhanded doings of the boxing environment, and the happy ending heroine. She makes Bella's character both heart-wrenching and sublime.

Precise is an understatement when it comes to this couple's acting and dance movement. Each gesture, turn or dance step is calculated or timed to the beat of the dance hall's Big Band music like clockwork. McClellan's statuesque body and balletic acuteness is divine, their tap dancing crisp, and their paired dance numbers surpass any seen on the ice during the Olympics. Their dance work is of a caliper only seen by the most veteran of musical theatre gypsies . . . . Actually, it's better. If McClellan and Sostek stood onstage, reading the phone book – but then danced – I'd pay money.

The only unfortunate thing about Trick Boxing is it will be gone by the time of this review. The good news is that they want to return soon and are looking to find a venue in the DFW area. So if you are a devotee of theatre excellence, find them for now at www.sossymechanics.com, and hopefully back here again to mesmerize audiences with this or another of their works. Personally, I can't wait.
---
TRICK BOXING: A DANCE, A BOUT, A ROMANCE
Sossy Mechanics
Part of the 2014 Out of the Loop Fringe Festival
Other reviews from the festival:
An Evening with DNCB
Antarctica
Beware of Plastics
Butcher Holler Here We Come
Express From 59th
Falling Man
Honky
(K) New Order
Mozart's Muze
No Show: A One Woman Show
One Raelette's Journey
Passport to Womanhood
Playing with Myself
Don't Miss These Latest Reviews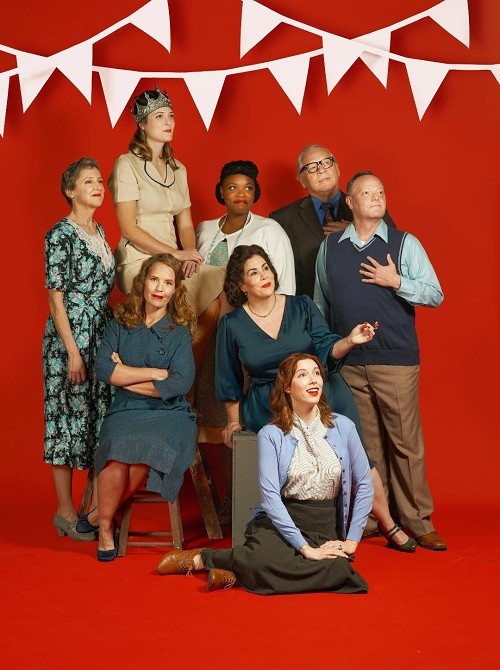 Closes on
7/3/2022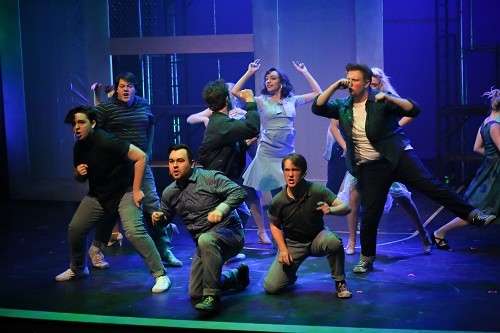 Closes on
7/10/2022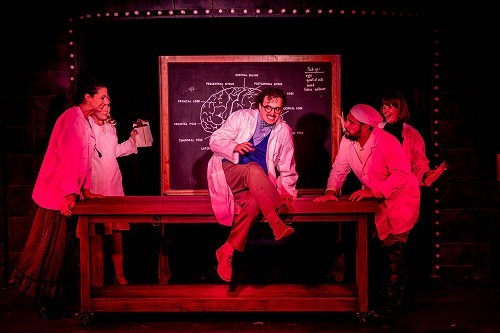 Closes on
7/23/2022