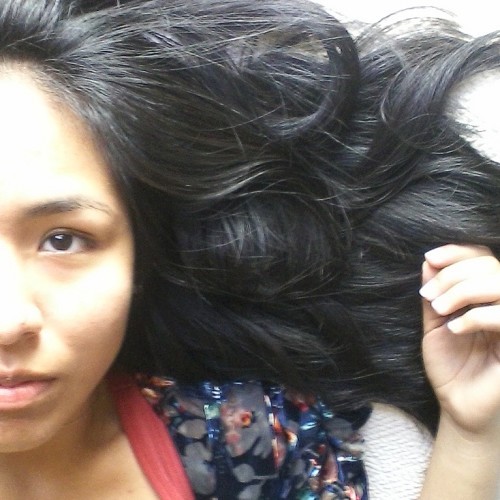 ¡MY SWEET BAT-CEAÑERA!
Written and performed by Elizabeth Berkman
WaterTower Theatre
Directed by Sarah Lacy Hamilton



---
Reviewed Performance: 3/12/2015
Reviewed by Charlie Bowles, Associate Critic for John Garcia's THE COLUMN
Elizabeth Berkman is not from here. She was born in the mountains of Bolivia, but grew up with American parents, in fact, North Texas parents. The story of her transition opens ¡My Sweet Bat-ceañera!, playing at the Out of the Loop Fringe Festival at WaterTower Theatre. The one-person play was written by Berkman about her life and her challenges as an "in-betweener". Not quite Latina or Texan, or any of the other origins people attached to her all her life, she struggled with her cultural identity and this was the theme she explored in the show.

A graduate of Booker T. Washington and SMU, Berkman has acted in several plays, but standing alone in the limelight, telling the story of her life, is a vulnerable position for any actor. She stood strong and showed confidence playing herself as well as others in her life. A young street man trying to guess her origin, a grandmother, a mother, all occupied a place in her story as she adopted various mannerisms and slight vocal changes to create each character.

A slight hip-hop vocal pattern and street look enhanced her portrayal of the young man trying to make conversation, his questions relaying confusion about "what she was." Berkman gave her feminist woman a unique, straight-laced stance, with pointed formality and ultra-precise language, who challenged the status quo of how people looked at women. She also created a slight southern belle charm and the warm understanding of a grandmother passing on stories of the elders. She gave her American dad a stern yet supportive quality, with glasses and a narrowed brow, as he reveals to her that she is different.

Berkman's performance was directed by Sarah Lacy Hamilton, also an SMU grad, and I get the idea this was a warm collaboration between friends. It was hard to see what came from directing and what came from the playwright/actor. The Stone Cottage is the most intimate venue at Addison Theatre Centre. The lighting was extremely simple, mostly bright, dark or dim. The set was a couple of black flats and black curtain across the back wall and Berkman moved furniture and prop pieces on and off during scene changes. Costume pieces were character appropriate and she generally just changed an upper garment to create each. Sound effects included birds, street traffic, storms, and music to cover the scene changes.

¡My Sweet Bat-ceañera! is not an active performance or a great emotional display. The confusion of a young girl trying to discover who she is was the theme and Berkman's story showed this clearly. I would like to have seen slightly bigger distinctions in the characters, perhaps a stronger vocal change or more physical dimension. Each sounded like Berkman talking, though one could get the gist of who each person was and what they were trying to show us. Even so, it was effective and I enjoyed the performance.

Berkman posed overarching questions in the beginning. Who are we? What makes us who we are? "Is it clan or is it genetics?" Her perspective on her own life came when she said, "My life has been drawn for me by others." What a sentiment! But after all the exploration, her truth was revealed in a powerful proclamation. "The blood of the people of the mountains run through my veins. Those are the stories I will tell my children…." Berkman went on to reveal how she'll integrate the cultural heritage from her adoptive family as well. That's the mark of an aged wisdom.

¡My Sweet Bat-ceañera! What does it mean? That's a very interesting story that Berkman does answer. But you need to hear the whole story to understand it.

¡My Sweet Bat-Ceañera! plays on Saturday, March 14th at 2:00 pm and Sunday, March 15th at 5:00 pm.
---
OUT OF THE LOOP FRINGE FESTIVAL
WaterTower Theatre
Addison Conference & Theatre Centre
15650 Addison Road
Addison, TX 75001

The Festival runs from March 6th through March 15th, weekends and weekdays.
All productions have only two-four performances and some theatre space seating is limited

Some productions contain adult language, sexual situations, and/or violence. Please consult the box office for content information regarding a particular production

Festival Passes are $65.00 for one admission to all 20 productions. Individual tickets are $10.00. WaterTower Theatre subscribers receive $10.00 off each festival pass.

For information on and to purchase festival passes and tickets, visit www.watertowertheatre.org or call their box office at 972-450-6232. In person reservations are also welcome, but seating is limited for most performances.