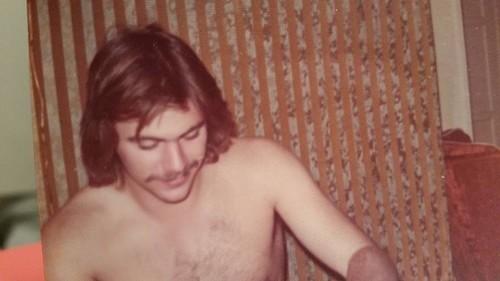 STANDING 8 COUNT
Written and performed by Van Quattro
Rite of Passage Theatre Company
Directed and Edited by Clay Wheeler
---
Reviewed Performance: 3/11/2015
Reviewed by Charlie Bowles, Associate Critic for John Garcia's THE COLUMN
If you're a boxer in the ring, experiencing a standing eight count, it could go one of two ways. Either you're floating around near your corner watching your opponent reel from a hard punch you threw or you're on the mat trying to recover from that punch. In Van Quattro's Standing 8 Count at this year's Out of the Loop Fringe Festival, the boxer's occasionally floating, but more often than not, he's on the mat, reeling from the worst enemy of his life, himself.

Quattro wrote this monologue about his early life and the lessons he learned from early failures. It's a pattern that comes with age. We stop fighting our way through life and start thinking about how it all happened. During this hour-long piece he relates and acts out the year 1975 when he paused from his alcoholic and drug-induced psychoses to train as a boxer in Los Angeles.

Quattro is uniquely qualified to tell this story. He lived it. It helps that he's also an experienced actor of TV and films (Fight Club, End of Days among others) and theatre around DFW. His psychosis centers on who he's going to be after his abuse by his dad and rejection by the true love of his young life.

Directed in this performance by Clay Wheeler, Quattro works in a stark setting with a small cot, a few old metal stools and a heavy boxing bag hanging in front of a large projection screen. Quattro moves through the story as smoothly as he moves across the stage to a new location - his apartment, a psych ward, his dad's bar, several boxing gyms and even a major LA fight venue. The projections created support each location. The beats of the story are separated by musical refrains from songs of the 70's - The Beatles, Neil Young, Simon and Garfunkel and others. Quattro shows us how much the music meant to him, even as he reeled from disappointments and rejections, by playing air guitar and singing with the soundtrack of that year. Lighting in this show is fairly stark, like the stage. A blue wash paints the stage with spots illuminating his acting areas, sometimes making bright sunlight, often creating a dingy badly lit gym.

Much of the story recounts Quattro's training in Manny Vasquez' home gym, as well as his ring bouts with sparring partners and a couple of real opponents. In this process, Quattro frequently plays out physical boxing action while telling his story, mimicking his coach, father and others he encountered. Quattro shows a wide range of whole body emotions, from a deep grief when his girlfriend left him, to a kind of hunger only a rejected son trying to get his dad's acceptance, to adoration of the coach who was the only real, father-like figure in his life. Hearing the name, "champion," from his coach gave him the courage to persevere through the pain of injury and enabled him to believe in himself.

In the end, Quattro says he found disappointment from boxing failures, but it may have saved his life and given him new opportunity. He closes his story with, "I'm not a fighter, I'm a lover." Perhaps so. Music inspired him and acting provided an opportunity to uncover his artistry, but the boxing gave him a spirit he never had growing up. As Standing 8 Count reveals, he still has some fight in him at 60. In Simon and Garfunkel's The Boxer we hear, "I am leaving, I am leaving, but the boxer still remains."

---
OUT OF THE LOOP FRINGE FESTIVAL
WaterTower Theatre
Addison Conference & Theatre Centre
15650 Addison Road
Addison, TX 75001

The Festival runs from March 6th through March 15th, weekends and weekdays.
All productions have only two-four performances and some theatre space seating is limited

Some productions contain adult language, sexual situations, and/or violence. Please consult the box office for content information regarding a particular production

Festival Passes are $65.00 for one admission to all 20 productions. Individual tickets are $10.00. WaterTower Theatre subscribers receive $10.00 off each festival pass.

For information on and to purchase festival passes and tickets, visit www.watertowertheatre.org or call their box office at 972-450-6232. In person reservations are also welcome, but seating is limited for most performances.