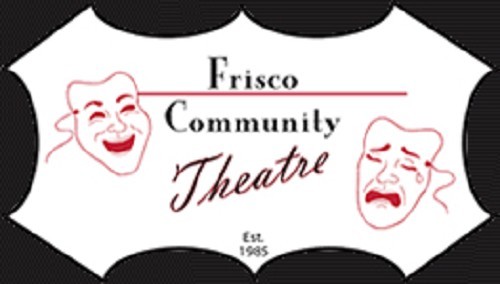 TWELVE ANGRY JURORS
Adapted for stage by Sherman Sergel
from Reginald Rose?s screenplay
Theatre Frisco
Directed by Sue Birch
Lighting Design - Tony Adams
Costume Design / Prop Mistress - Deborah Jaskolka
Sound Design - Sue Birch
Fight Choreographer - Kevin Ash


CAST:

Juror #1 - Bruce Marchionda
Juror #2 - Delores Hunter
Juror #3 - Alvin Hysong
Juror #4 - Kathleen Cindulla
Juror #5 - Jen Rainey
Juror #6 - Chris Berthelot
Juror #7 - Stephanie George
Juror #8 - Blake Owen
Juror #9 - Judith Johnson
Juror #10 - Paula Coco
Juror #11 - Nancy Lamb
Juror #12 - Charli Armstrong
Guard - Lydia Au
Judge - Jay Hardy
Clerk - Tony Adams
---
Reviewed Performance: 8/24/2012
Reviewed by Charlie Bowles, Associate Critic for John Garcia's THE COLUMN
Everyday Americans fulfill their commitment to citizenship in courthouses in their communities. They're sworn in and begin a day of service to justice. Only a few are chosen to sit in a jury box. For cases that involve serious crimes, like murder, the burden can be extreme. They may decide if a person lives or dies.

Twelve Angry Jurors, by Sherman L. Sergel, is an adaptation of a 1954 screenplay, Twelve Angry Men, by Reginald Rose. It's the story of a murder trial that offers an intense look at the jury process. A 19-year old man is charged with stabbing his father. While TV series and movies focus on the trial phase, with a quick segue to the foreman reading the verdict, Twelve Angry Jurors plays out its drama inside the jury room where the verdict is decided. It's dramatic and realistic.

A guilty verdict in this case means an automatic death sentence but jurors are worried more about putting a murderer back on the street. The evidence seems convincing and most jurors jump to a conclusion, but a jury is not there to convict, rather to discover reasonable doubt. Twelve Angry Jurors is a study of these jurors? personalities through this struggle. Tempers flare, evidence is argued, and a verdict is reached. The process is riveting.

The setting is a small, sweltering jury room in summer of 2010. Sue Birch, Director, uses a simple conference table and chairs. Temperature is a major factor as heat is a metaphor for what the characters go through, so all aspects of design should support that. The room must appear hot and actors must react to oppressive heat. Tony Adams uses bright, hot colors from directly over the table suggesting sunlight in his lighting design. A small window in one corner is opened and closed. But this stage area is a wide, open space and the temperature in the black box theater is probably 72 degrees.

Deborah Jaskolka dresses actors in a range of current summer styles showing their different backgrounds, which suggests the varied lifestyles of the jurors, but they look far too comfortable to be suffering. Jaskolka does provide a well-defined set of props to support the dialog, such as the weapon, a chart of the murder scene, and water glasses they use to show thirst. In the end we get caught up in the story but more emphasis on the heat metaphor could strengthen our empathy for the jurors.

Birch uses a minimal sound design to create an opening atmosphere for the acts. Quiet traffic sounds come through the open window. Pieces of unpublished music by Christopher George support the gravitas of the story without becoming dramatic or overpowering.

Birch's story is told with a jury of four men and eight women creating a diverse modern jury. The original story from 1954 and the 1957 movie recreate the male-dominated juries of the time. The stage play adapts to the changing makeup of juries. However Birch sticks closely to character personality descriptions from the script so we see the same characters whether men or women. And the actors have the same challenges creating those strong personalities.

Each juror brings their background, prejudice, and place in society to their view of the case. Jurors enter the room as individuals and coalesce into a group pressured by the group to vote together. This is true of juries and it appears Birch directs her actors to be lone wolves as they enter so we can watch them fight for their opinions. We see them maintaining their own convictions while being challenged to think differently. It's this dynamic that's so powerful in this play.

In the beginning a lone juror stands up to the group's pressure and explains his view. To him it's not an open and shut case and their job is not to convict blindly, but rather to consider evidence in a reasoned way. Blake Owen plays Juror #8 with a quiet, firm resolve that won't be pushed into a decision he doesn't believe in. Juror #3, on the other hand, puts the 'angry' into Twelve Angry Jurors. He fights against reason and forces the mild-mannered Juror #8 to fight back for his theories.

Alvin Hysong is directed to be angry and quick-tempered by the script and his Juror #3 enters with extreme anger and never relents. This is the major conflict we follow through the story so I'd like to see some moments of quieter anger, some variation in the levels of 'angry.' However, these two characters are mortal enemies and Owen and Hysong play the conflict to shocking consequences. We are riveted by their battle.

Juror #10 is the other strong voice in the room. Paula Coco allows her blustery character to romp through being funny, angry, bigoted, and defeated. Her tirade, which says aloud what most jurors think, uncovers the bigotry in the jury with dramatic results and it's a brave portrayal by Coco.

All of the other jurors face moments of discomfort as they wrestle with their prejudice. Each rails against #8's reasoned appeals, wavers, and then finds strength to look at the case with a new perspective. And each actor creates a unique juror who's searching for their beliefs. It takes a strong ensemble to create so much conflict.

Congratulations to Charli Armstrong, who plays Juror #12 with 4-days of rehearsal. While she's still searching for her character on opening night, she plays #12 with class and we never know she's a replacement.

How do jurors overcome prejudice and vote with a reasoned conscience? What is reasonable doubt? How do we deal with sentencing someone to death? It seems overwhelming, but what's the cost if we don't? The play never settles the question: Is he guilty or innocent? We only know a verdict. The audience is a silent juror who considers evidence and makes their own choice.

One juror sums up the answers to these questions. "It takes a lot of courage to stand alone." That should be the motto for all jurors.

Frisco Community Theatre is right to bring this powerful drama to their community. It?s entertaining and educational. It keeps these questions in the public eye and it provides a reminder of our civic duties. Perhaps jurors should watch this play before they report to jury duty.
---
TWELVE ANGRY JURORS
Frisco Discovery Center Theatre
8004 N. Dallas Parkway, Frisco, TX 75034
Runs through September 9th
Fridays & Saturdays at 8:0 pm , Sundays at 2:30 pm
Tickets are $19.00 Friday & Saturday and $17.00 Sunday.
There is a $2.00 discount for seniors 60+, students,
and military.
For info and tix:
www.friscocommunitytheatre.com or call box office at 972-370-2266
or email fct@flash.net