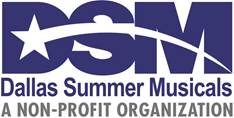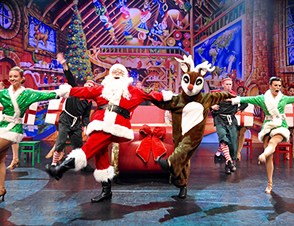 BROADWAY CHRISTMAS WONDERLAND
December 6-18, 2016
#BwayChristmasDSM
BROADWAY CHRISTMAS WONDERLAND is one of the most delightful and enchanting Christmas shows ever. This most loved Christmas show features glittering costumes, a dazzling cast, and the highest kicking Chorus Girls this side of the North Pole. Start Christmas in style as Santa and his merry helpers take you on an unforgettable nostalgic Christmas journey. Songs include "White Christmas," "Winter Wonderland," "Have Yourself A Very Merry Christmas," "Chestnuts Roasting," "Jingle Bells," "Away in a Manager," "Silent Night," "Deck The Halls," "Rockin' Around The Christmas Tree," "O Holy Night" and many more. This sparkling Holiday Show is ideal for the whole family.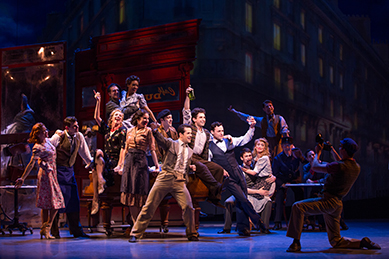 AN AMERICAN IN PARIS
January 31-February 12, 2017
#AmericanInParisDSM
AN AMERICAN IN PARIS is the new Tony Award®-winning musical about an American soldier, a mysterious French girl, and an indomitable European city, each yearning for a new beginning in the aftermath of war.
Acclaimed director/choreographer and 2015 Tony Award®-winner Christopher Wheeldon brings the magic and romance of Paris into perfect harmony with unforgettable songs from George and Ira Gershwin in the show that earned more awards than any other musical in the 2015 season!
The New York Times raves, "AN AMERICAN IN PARIS is a triumph! Pure joy!" and the Wall Street Journal declares, "Once you've seen it, you'll find it hard to settle for less ever again." Don't miss this stunning Broadway hit when it arrives in Dallas on its first national tour!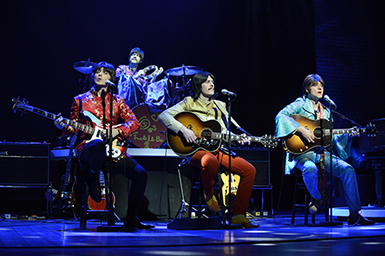 LET IT BE
March 7-19, 2017
#LetItBeDSM
Relive the past from The Ed Sullivan Show to Abbey Road, with favorite hits including "Hard Day's Night", "Day Tripper", "Sgt. Pepper's Lonely Hearts Club Band", "Twist and Shout", "Get Back", "I Wanna Hold Your Hand", "Strawberry Fields", and imagine the reunion that never was… The end of The Beatles era was never thought to be in sight when The Beatles played their last show on the roof of Apple Offices in 1969. Imagine what would have been if The Beatles continued their journey. Enter a times capsule and turn back to what would have been John Lennon's 40th Birthday - October 9, 1980. For one night, the fab four come together again on stage after a decade apart performing other hits like "Back in the USSR", "Live and Let Die", "Got to Get you into My Life", "My Sweet Lord", "Hey Jude", "Woman", "Helter Skelter", "Paperback Writer" & many more you never got the chance to see performed live! — Imagine a night that never happened, but which feels so surreal!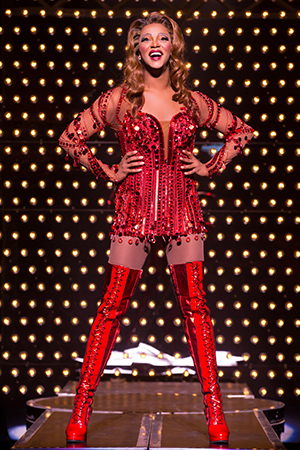 KINKY BOOTS
March 28-April 9, 2017
#KinkyBootsDSM
KINKY BOOTS is Broadway's huge-hearted, high-heeled hit! With songs by Grammy® and Tony® winning pop icon Cyndi Lauper, this joyous musical celebration is about the friendships we discover, and the belief that you can change the world when you change your mind. Inspired by true events, KINKY BOOTS takes you from a gentlemen's shoe factory in Northampton to the glamorous catwalks of Milan. Charlie Price is struggling to live up to his father's expectations and continue the family business of Price & Son. With the factory's future hanging in the balance, help arrives in the unlikely but spectacular form of Lola, a fabulous performer in need of some sturdy new stilettos.
With direction and choreography by two-time Tony® Award-winner Jerry Mitchell (Legally Blonde, Hairspray) and a book by Broadway legend and four-time Tony® Award-winner Harvey Fierstein (La Cage Aux Folles), KINKY BOOTS is the winner of 6 Broadway Tony® Awards including Best Musical, Best Score and Best Choreography. Take a step in the right direction and discover that sometimes the best way to fit in is to stand out.
"There is no show hotter than KINKY BOOTS!" – CBS News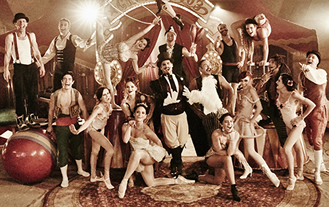 CIRCUS 1903 – THE GOLDEN AGE OF CIRCUS
May 23-June 4, 2017
#Circus1903DSM
The producers of the best-selling magic show in the world have teamed up with award-winning
puppeteers from WAR HORSE to create a TURN OF THE CENTURY CIRCUS PECTACULAR!
Cirque du Soleil made fame two decades ago when they removed the animals from the Circus, but with CIRCUS 1903, they are back and more beautiful than ever! Featuring the most amazing, dangerous, and unique acts from all four corners of the globe, accompanied by the largest ever performing African elephant, CIRCUS 1903 transports the audience to the golden age of circus. This is a truly captivating circus extravaganza that is perfect for the entire family.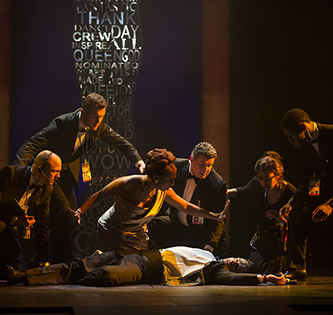 THE BODYGUARD
July 18-30, 2017
#BodyguardDSM
Based on the smash hit film, the award-winning musical will star Grammy® Award-nominee and
R&B superstar DEBORAH COX!
Former Secret Service agent turned bodyguard, Frank Farmer, is hired to protect superstar Rachel Marron from an unknown stalker. Each expects to be in charge; what they don't expect is to fall in love. A breathtakingly romantic thriller, THE BODYGUARD features a host of irresistible classics including "Queen of the Night", "So Emotional", "One Moment in Time", "Saving All My Love", "Run to You", "I Have Nothing", "I Wanna Dance with Somebody" and one of the biggest selling songs of all time – "I Will Always Love You."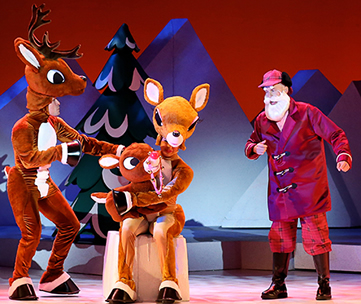 RUDOLPH THE RED-NOSED REINDEER:
THE MUSICAL
November 25-27, 2016
#RudolphDSM
First airing in 1964, RUDOLPH THE RED-NOSED REINDEER has become a beloved Christmas classic – capturing the hearts and wonder of generations of fans. Now, 50 years later, something magical is happening as the beloved classic soars off the screen and onto the stage this holiday season. Join us in celebrating Rudolph's 50 years on television and come see all of your favorite characters from the special including, Santa and Mrs. Claus, Hermey the Elf, Bumble the Abominable Snow Monster, Clarice, Yukon Cornelius, the Misfit Toys and, of course, Rudolph, as they come to life in the all new RUDOLPH THE RED-NOSED REINDEER: THE MUSICAL.
It's an adventure that teaches us that what makes you different can be what makes you special. Don't miss this wonderful new holiday tradition that speaks to the misfit in all of us. Beloved heartwarming memories that last a lifetime are just waiting to be made. Based on the animated television special "Rudolph the Red-Nosed Reindeer" and the stage production directed and conceived by Jeff Frank and First Stage. Script adaptation by Robert Penola. Arrangements and orchestrations by Timothy Splain.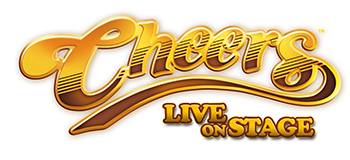 CHEERS LIVE ON STAGE
January 6-8, 2017
#CheersDSM
Take a break from all your worries. Go where everybody knows your name with CHEERS LIVE ON STAGE. Join Sam, Diane, Coach, Carla, Cliff and Norm onstage as they play out the best and most memorable moments from the Emmy® Award-winning classic hit TV series.
A classic comedy performed in two acts, CHEERS LIVE ON STAGE will feature the interior of the iconic neighborhood bar, where drinking all day is the Norm! Audiences will get to laugh along with Carla, Coach, Cliff and Norm, as Sam "Mayday" Malone and Diane "Buzzkill" Chambers meet for the first time, share a first kiss and a first fight! A special VIP package will allow patrons to experience one of TV's favorite bars on stage during intermission. Please inquire for more details. Cheers, ranked one of TV Guide's "50 Greatest TV Shows of All Time," aired for eleven seasons between 1982 and 1993. It garnered top 10 ratings for seven of its eleven seasons and often earned the number one ranking in the weekly Nielsens. The show received 26 Emmy Awards and 4 Golden Globe Awards. The live show adaptation will be brought to life on-stage by Stageworks Media and TROIKA Entertainment.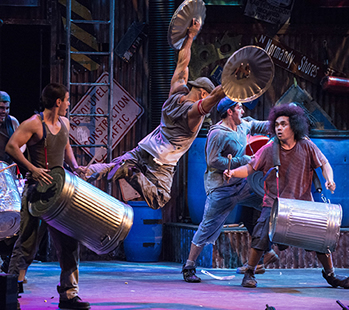 STOMP
February 14-19, 2017
#StompDSM
STOMP is explosive, inventive, provocative, witty, and utterly unique—an unforgettable experience for audiences of all ages. The international percussion sensation has garnered armfuls of awards and rave reviews and has appeared on numerous national television shows. The eight-member troupe uses everything but conventional percussion instruments – matchboxes, wooden poles, brooms, garbage cans, Zippo lighters, hubcaps – to fill the stage with magnificent rhythms. Year after year, audiences worldwide keep coming back for more of this pulse-pounding electrifying show. As the Boston Globe says, "If you haven't seen STOMP, GO! If you have seen it, take someone and share the pleasure!" STOMP. See what all the noise is about.
THE ILLUSIONISTS – LIVE FROM BROADWAY
February 28-March 5, 2017
#IllusionistsDSM
This mind blowing spectacular showcases the jaw dropping talents of seven of the most incredible Illusionists on earth. THE ILLUSIONISTSTM – LIVE FROM BROADWAYTM has shattered box office records across the globe and dazzles audiences of all ages with a powerful mix of the most outrageous and astonishing acts ever to be seen on stage. This non-stop show is packed with thrilling and sophisticated magic of unprecedented proportions.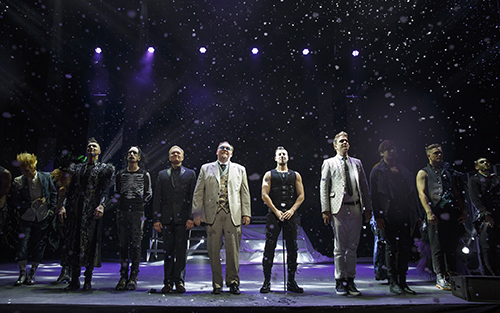 For more information about Dallas Summer Musicals, please call 214-421-5678 or visit the website at www.dallassummermusicals.org.