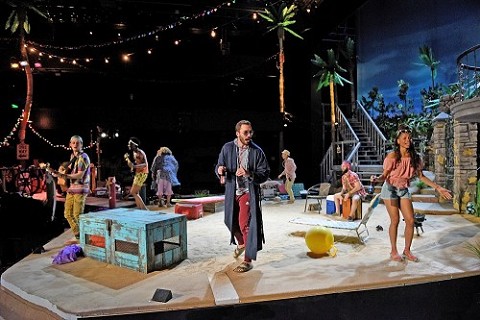 By William Shakespeare
Presented by Dallas Theater Center
Runs through 4/28/2019

Reviewed by Chris Jackson,
Associate Critic for John Garcia's THE COLUMN

"Foolery, sir, does walk about the orb like the sun, it shines everywhere." Feste

"If music be the food of love, play on," indeed! The Dallas Theater Center has filled William Shakespeare's romantic comedy, Twelfth Night, with music from beginning to end, and it's a pure delight. Doing away with the character of Feste, and using three musicians playing bass, percussion, and guitar, carries the show forward, driving the action, and underscoring the interplay between the many, and varied, characters. The three musicians are onstage when the audience comes in, riffing and goofing, interplaying with the customers, and setting the tone of relaxed celebration for the performance.

"We will draw the curtain and show you the picture." Olivia

Visually, the production is stunning thanks mostly to the astounding scenic ...
---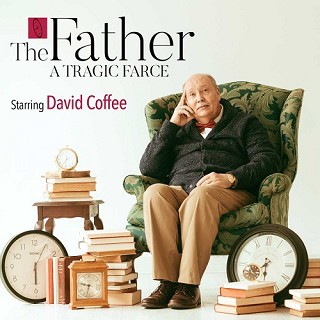 By Florian Zeller Translated by Christopher Hampton
Presented by Stage West
Runs through 4/28/2019

Reviewed by Carol St George,
Associate Critic for John Garcia's THE COLUMN

Welcome to Andre's world. He's an 80-year-old retired engineer living in a flat in Paris — that or a retired dancer living with his daughter, no, make that one of his daughters (he has two, doesn't he?). His world is turning weird. Strangers keep showing up in his flat. His daughter says she's moving to London one day and the opposite a few days later. Things go missing and then reappear. Especially his watch. Is this a horror story? Of sorts.

Stage West's regional premiere of The Father is described by Director Tina Parker as "brutally real and heartbreakingly hilarious — sometimes in the same scene, with echoes of King Lear, Harold Pinter, and All in the Family." It is that and confusing and devastating and unforgettable.

I showed up at Stage West ...
---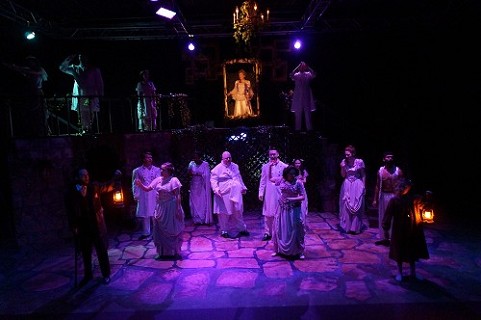 Music by Lucy Simon Book and Lyrics by Marsha Norman
Presented by Stolen Shakespeare Guild
Runs through 4/28/2019

Reviewed by Joel Gerard,
Associate Critic for John Garcia's THE COLUMN

When I was growing up, The Secret Garden by Frances Hodgson Burnett was one of my favorite novels. Ten year old Mary Lennox is sent to Yorkshire, England to live with relatives whom she has never met when her parents die in a cholera outbreak in India in the early 20th century. Her uncle, who owns the estate in England, keeps her at a distance, but she manages to connect with a local boy, her cousin, and the house servants. The mystery of her Aunt Lilly's secret garden, that no one can access, drives her and the others to work together and make something beautiful of the garden and their family again. Stolen Shakespeare Guild is doing a lush production of the musical The Secret Garden that ...
---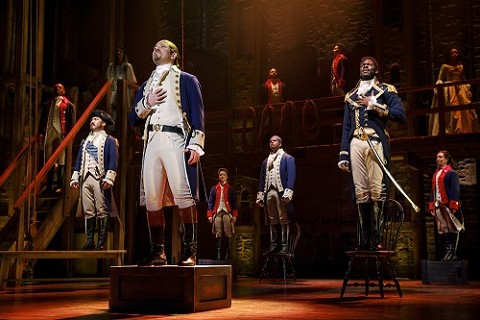 (U.S. National Tour) Book, Music, and Lyrics by Lin-Manuel Miranda Inspired by the book "Alexander Hamilton" by Ron Chernow
Presented by Dallas Summer Musicals
Runs through 5/5/2019

Reviewed by John Garcia,
Senior Chief Critic/Editor/Founder for John Garcia's THE COLUMN

Here's the precarious tightrope a musical must balance on once you've been hyped beyond imagination by the New York critics and Broadway audiences. On top of that this same show receives so much buzz that it is blowing up social media with fans screaming heaps of praise as they are snapchatting, Facebooking and instagraming the bejesus out of it with photos of themselves in front of the theater to get that image of the show's logo. Not to mention the endless YouTube clips of people singing songs from the score. The buzz is so deafening its creators and stars end up on the covers and in the issues of Rolling Stone, Vanity Fair, Time, and Newsweek. When awards season comes along, it snatches up every award in its sight, from Tonys ...
---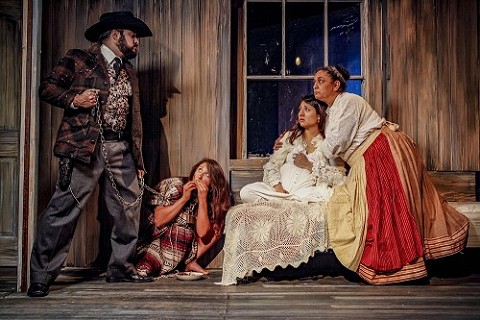 National New Play Network Rolling World Premiere By Marisela Treviño Orta
Presented by Kitchen Dog Theater
Runs through 5/5/2019

Reviewed by Chris Hauge,
Associate Critic for John Garcia's THE COLUMN

WHEN & WHERE: Once upon a time. Mexico. A hacienda far from anything. Winter.

Inside is a young woman, Isadora (Alejandra Flores), enduring the pain of impending childbirth under the care of her servant Rocio (Delores Godinez). The hacienda and all that is in it, including Isadora, belong to Séptimo (Ruben Carrazana), who treats his wife, his horse, his servant and all of nature with unyielding cruelty. Into this setting comes a naked and pregnant feral woman, Yolot (Kristen Kelso), who is captured by Séptimo and chained to the bed in the hacienda. And in the countryside, surrounding the house is a pack of howling and very hungry wolves.

Kitchen Dog Theater has led us into the dark and foreboding land of fairy tales, where the veil between spirit and the material ...
---