Reviews for Current Shows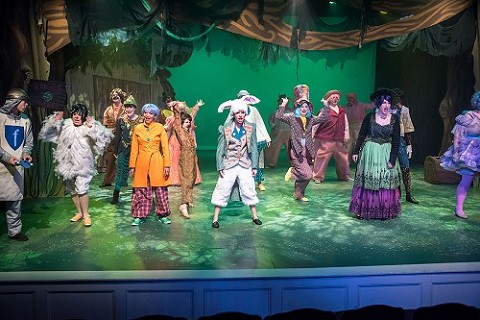 Book & Lyrics by David Lindsay-Abaire, Music by Jeanine Tesori Based on the DreamWorks Animation Motion Picture and the Book by William Steig
Presented by Granbury Theatre Company
Runs through 4/30/2017

Reviewed by Nicole Mulupi,
Associate Critic for John Garcia's THE COLUMN

The story of Shrek was taken from a children's book by William Steig and became a household name after DreamWorks' released the 2001 computer-animated version, which won the first ever Academy Award for Best Animated Feature Film. A fairy tale parody, the movie is still loved today for its irreverent humor, constant pop culture references, and its backwards happy ending. After the movie's success, DreamWorks recruited playwright and lyricist David Lindsay-Abaire and director Jason Moore to begin working on Shrek The Musical, with composer Jeanine Tesori joining the project in 2004. In December of 2008, after a trial run in Seattle and 37 previews, Shrek The Musical officially opened on Broadway to positive reviews, receiving eight Tony nominations, and two wins. It has been a favorite of community and school theatre ...
---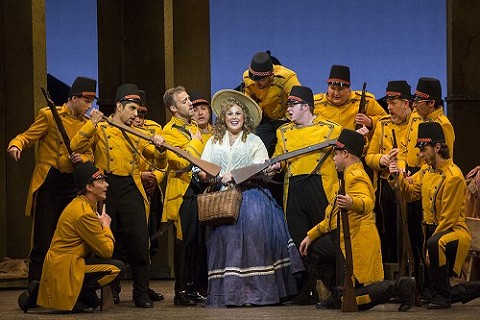 Composed by Georges Bizet Libretto by Ludovic Halevy and Henri Meilhac Sung in French with English and Spanish supertitles 2017 Fort Worth Opera Festival
Presented by Fort Worth Opera
Runs through 5/5/2017

Reviewed by Laurie Lynn Lindemeier,
Associate Critic for John Garcia's THE COLUMN

On Saturday night Bass Hall blazed with the passion of Bizet's scandalous Carmen, one of the most well-known and performed works in operatic literature. It's safe to say that from the time the red curtain rose to the final tragic scene there was not a moment to sigh and certainly not to yawn.

Even the most casual of opera lovers will likely recognize a good portion of the melodies in this work, but remember please resist the urge to sing along—it's bad form in the opera world. Yes, they have rules just like the golf course does: don't unwrap your hard candy during soft arias and if you must clear your throat then do it while the timpani crashes in the overture.

Anyway, if you've never heard the sexy "Habanera" or the "Toreador ...
---