Reviews for Current Shows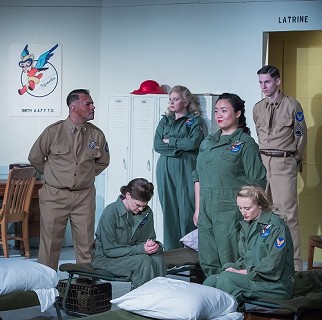 by Rusty Harding
Presented by Lunatic Theatre Company
Runs through 7/2/2017

Reviewed by Charlie Bowles,
Associate Critic for John Garcia's THE COLUMN

Sweetwater, Texas is a town just west of Abilene. It may be associated today with its annual Sweetwater Rattlesnake Roundup, but Sweetwater is also the home of Avenger Field, a municipal airport of little note, except that it started as a World War I flight training facility in the 1920s and became the home of an amazing story in World War II.

In the summer of 1942, the US Army took over Avenger Field and turned it into their all-female military flight training base. It was there female pilots were trained to fly military aircraft in order to free up male pilots for combat training. These pilots became the Women Airforce Service Pilots, or WASPs. Women took over the majority of non-combat flying in the Army Air Force. They were pilots before ...
---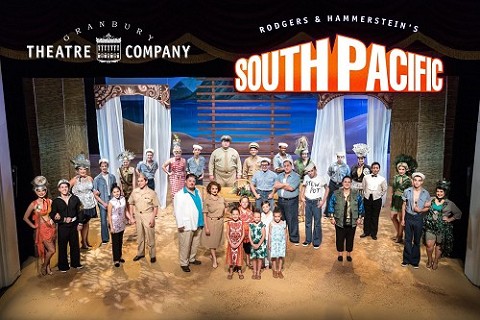 Music by: Richard Rodgers Lyrics by: Oscar Hammerstein II Book by: Oscar Hammerstein II and Joshua Logan Adopted from the Pulitzer Prize Winning Novel, "Tales of the South Pacific" by James A. Michener
Presented by Granbury Theatre Company
Runs through 7/9/2017

Reviewed by Genevieve Croft ,
Associate Critic for John Garcia's THE COLUMN

The hunger for optimism is never in short supply these days. Granbury Theatre Company brings life to an American classic in their current production of South Pacific under the direction of Jay Lewis, with choreography by Tabitha Ibarra. Full of sunshine and idyllic landscapes, this taste of paradise has a bit more to offer than just escapism.

With music by Richard Rodgers and lyrics by Oscar Hammerstein II, South Pacific begins as a parade of some of America's favorite show tunes – "I'm Gonna Wash That Man Right Outa My Hair," "Some Enchanted Evening," "There Is Nothing Like a Dame," and "I'm in Love with a Wonderful Guy."

Adapted from the Pulitzer Prize-winning novel Tales of the South Pacific by James A. Michener, has become one of Rodgers and Hammerstein's most topical works-exploring ...
---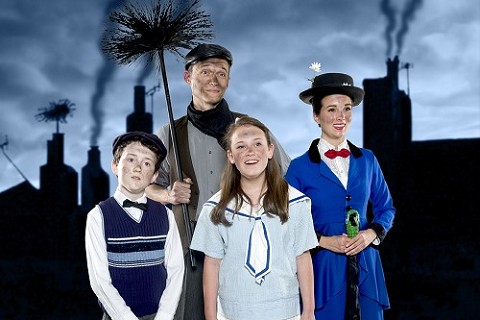 A Musical Based On The Stories of P.L. Travers Original Music and Lyrics by Richard M. Sherman and Robert B. Sherman Book by Julian Fellowes New Songs and Additional Music and Lyrics by Anthony Drewe and George Stiles Co-Created by Cameron Mackintosh
Presented by Artisan Center Theater
Runs through 7/22/2017

Reviewed by Genevieve Croft ,
Associate Critic for John Garcia's THE COLUMN

Based on the stories of P.L. Travers, and the 1964 Disney film musical, "Mary Poppins" introduces the Banks family from Number Seventeen Cherry Tree Lane, London, consisting of Mr. and Mrs. Banks, their children Jane and Michael. When the children's nanny, Katie Nana, storms out in a huff, Mary Poppins arrives at their home, complete with her traveling carpetbag, blown in by a very strong East wind. She accepts the job (agreeing to stay "till the wind changes"), and the children soon learn that their nanny, has a magical touch that makes her wonderful. The stage musical pulls elements from the original book series, and the Disney film allowing audiences once again to be entertained by this magical nanny. Audiences quickly discover that things are not always as they seem, and ...
---