Reviews for Current Shows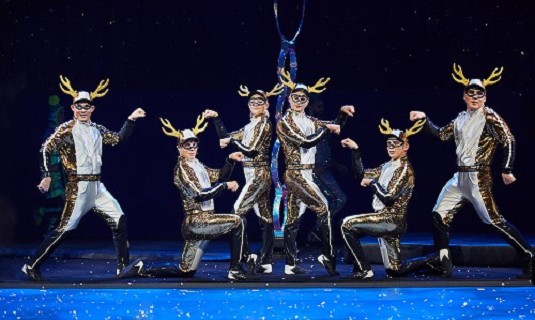 Presented by Cirque du Soleil
Presented by Texas Trust CU Theatre
Runs through 12/11/2022

Reviewed by Chris Hauge,
Associate Critic for John Garcia's THE COLUMN

The Holiday season has officially begun, and Christmas programs are popping up all around the metroplex like so many stockings hung upon the fireplace. At the Texas Trust CU Theatre in Grand Prairie, Cirque du Soleil has filled a stocking for the people of the Dallas/Fort Worth area that is crammed with enough magic and wonder to delight young and old alike. "T'was the Night Before…" is a delightful take on the classic poem "A Visit from St. Nicholas" by Clement Clarke Moore, bringing the work firmly into the Twenty-First Century with thrilling music, amazing dancing and acrobatics, and a heart so packed with joy that you couldn't possibly leave the theatre in a bad mood. It is a terrific way for you and your family to escape the hubbub and ...
---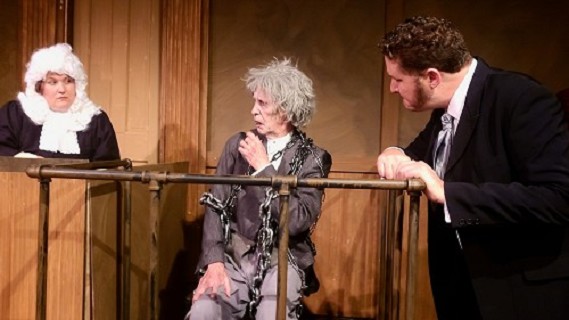 by Mark Brown
Presented by The Core Theatre
Runs through 12/18/2022

Reviewed by Stacey Upton,
Associate Critic for John Garcia's THE COLUMN

"The Trial of Ebenezer Scrooge" is not your ordinary holiday fare. It's fresh, funny, and suitable for all audiences. If you're a bit tired of Nutcrackers and Christmas Stories and the regular "Christmas Carol," but still want to see something entertaining for the holiday season, I highly recommend this show. And if you've not yet been to the charming small theatre that is The Core in Richardson, you're in for a treat. The small, nicely appointed lobby is instantly welcoming. This is a theatre where you pick your seat, but no worries, all of them are great. They're wonderfully comfortable too, making it easy to settle back and enjoy an evening or afternoon of delightful, well-done theatre.

"The Trial of Ebenezer Scrooge" turns on the premise, that in the few years since ...
---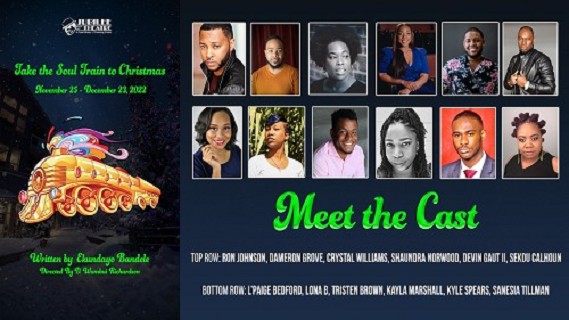 by Ekundayo Bandele
Presented by Jubilee Theatre
Runs through 12/23/2022

Reviewed by Ann Saucer,
Associate Critic for John Garcia's THE COLUMN

Take the Soul Train to Christmas requests, and ultimately seduces, its audience to get into the holiday spirit. Written by contemporary playwright Ekundayo Bandele, Take the Soul Train to Christmas is a quick-moving theatrical and historical romp that Director D. Wambui Richardson describes as "a Black Polar Express."

A debonair Ron Johnson commands the stage from the beginning, looking gorgeous in red velvet as he jokes and shepherds the audience through holiday festivities, traditions, and politics throughout American history. Frequently his narration is cleverly metered poetry, reminiscent of the Night Before Christmas.

The direction is superb in that the action, costumes, music, and settings metamorphosize at a rapid pace, and yet the performances are seamless. The choreography is remarkable in the types of dance styles that the performers cycle through. The high-action antics ...
---