Reviews for Current Shows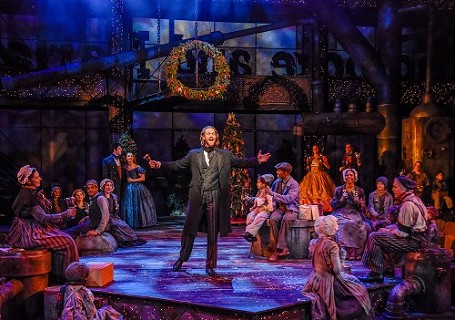 By Charles Dickens Adapted by Kevin Moriarty
Presented by Dallas Theater Center
Runs through 12/30/2018

Reviewed by Kathleen Morgan,
Associate Critic for John Garcia's THE COLUMN

There is a reason that "A Christmas Carol" has remained popular since Dickens penned it in the Victorian era. The story is timeless: an old, curmudgeonly man learns to abandon his selfish ways and embrace generosity through lessons from his past, the realities of his present, and warnings of his future. In order to keep this old story fresh, each new film and stage adaptation brings something unique to the table. Dallas Theater Center's rendition of this classic was no exception. Despite having seen and heard this story at least a dozen times, this production has been the most engaging piece of theater I've witnessed all year!

This production is a masterpiece. Every element of the show - the acting, the incredibly creative set, the music, ...
---