Reviews for Current Shows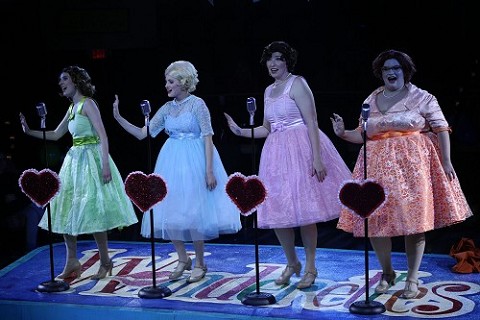 Written & Created by Roger Bean Musical Arrangements by Brian Walker Baker Orchestrations by Michael Borth Vocal Arrangements by Roger Bean & Brian Walker Baker
Presented by Plaza Theatre Company
Runs through 7/28/2018

Reviewed by Genevieve Croft ,
Associate Critic for John Garcia's THE COLUMN

Words could never begin to express how impressed I was on Saturday with my day trip to the new Plaza Theatre Company at Dudley Hall performance space. I know that they have been open in their new location since February, but, this was the first time that I have had the pleasure of seeing a show there. Not only was I impressed with the space in general, but, I was very pleased to see the intimate theatre-in-the-round space had not changed from its previous location. These days it seems that theatre-in-the-round performance spaces are few and far between.

Flashback to 1958, and the Springfield High School Senior Dance needs a fill-in for their entertainment. The selected group is the "Marvelous Wonderettes," an homage to the all girl singing groups of the 1950's ...
---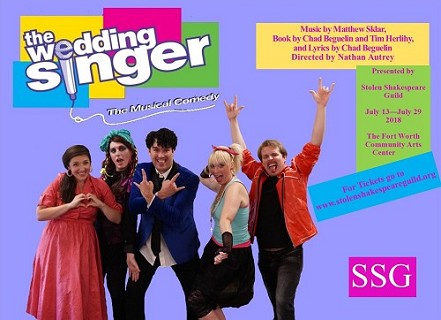 Based on the 1998 Adam Sandler film, "The Wedding Singer" Music by Matthew Sklar Lyrics by Chad Beguelin ("Somebody Kill Me" and "Grow Old With You" by Adam Sandler and Tim Herlihy) Book by Chad Beguelin and Tim Herlihy
Presented by Stolen Shakespeare Guild
Runs through 7/29/2018

Reviewed by Genevieve Croft ,
Associate Critic for John Garcia's THE COLUMN

Based on the 1998 film starring Adam Sandler and Drew Barrymore, The Wedding Singer, is the typical romantic comedy. These stories most always follow the same format: "boy meets girl, boy and girl fall in love, boy loses girl, boy and girl get back together again." The Wedding Singer (on stage) is no different.

Set in the 1980's, wedding singer Robbie Hart is the lead-singer and aspiring songwriter. During a performance one night, Hart announces that he will soon be the Groom-to-be. The next day, he is left at the altar, when unexpectedly, a flash of romance ends up in front of him. Venue waitress Julia Sullivan becomes the object of Hart's affection. Unfortunately, Julia is engaged to Wall Street money man, Glenn Gulia, a less than faithful fiancé. Chock full of ...
---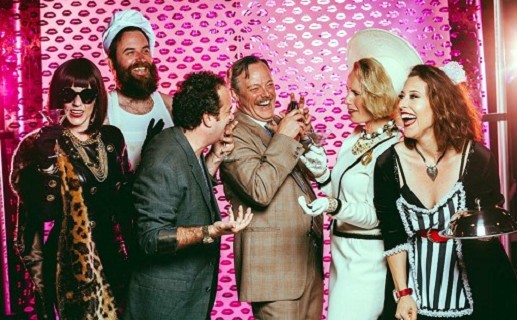 By Marc Camoletti Adapted by Robin Hawdon
Presented by Stage West
Runs through 8/12/2018

Reviewed by Amanda Edwards,
Associate Critic for John Garcia's THE COLUMN

When the show opened with strains of Smooth Operator and Mark Shum as Bernard entering to smatterings of applause I thought to myself, 'okay, there's his entourage'. Then he spoke. He spoke with the kind of tremolo in his voice that one might think of when one is making fun of actors. Then when Jacqueline (Dana Schultes) appeared and strutted across the stage like something akin to a drag queen I got very afraid. I was afraid that this production was going to be way overplayed and potentially, well, suck. Wow, was I right... and oh so very wrong.

The actors did overplay every line and took the stupidity of the farce to new levels... and It. Was. Friggin. BRILLIANT!

I laughed at ...
---