Reviews for Current Shows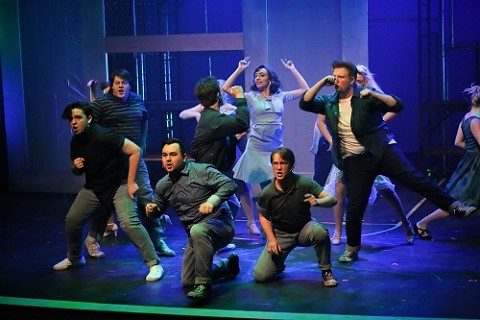 (Based on a conception by Jerome Robbins) Music by Leonard Bernstein Lyrics by Stephen Sondheim Book by Arthur Laurents Entire Original Production Directed and Choreographed by Jerome Robbins
Presented by Granbury Theatre Company
Runs through 7/10/2022

Reviewed by Genevieve Croft ,
Associate Critic for John Garcia's THE COLUMN

Based on the Shakespearean tragedy Romeo and Juliet, West Side Story has become one of the classics of contemporary musical theatre. The story has been told time and time again in many different ways. However, the premise always stays the same. It's the story of forbidden love, and a romance never prevails.

West Side Story has been referenced and parodied in many other mediums. From "Gee, Officer Krupke" being sung over and over again by a frustrated Larry David in the humorously R-rated HBO show, Curb Your Enthusiasm while being pursued by the police to this humorous reference in the hit 90's television show, Frasier, when Frasier recalls that his father refused to take him to see West Side Story on his 8th birthday. Martin replies, "because of the gangs…that's scary ...
---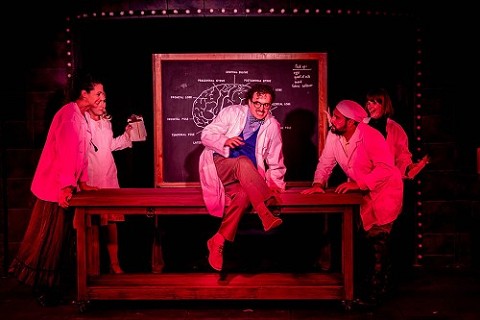 Book by Mel Brooks & Thomas Meehan Music &Lyrics by Mel Brooks
Presented by Circle Theatre
Runs through 7/23/2022

Reviewed by Connie George,
Associate Critic for John Garcia's THE COLUMN

It is riveting to be back in live theatre and reviewing again. This week I was asked to visit Circle Theatre and review their production of Mel Brook's YOUNG FRANKENSTEIN the musical. I have to admit I have been curious about this musical for years but had only seen clips of it and never the full production. However, I am a fam of the 1974 film written by Gene Wilder and Mel Brooks, which parodied old horror flicks such as Mary Shelley's Frankenstein and its sequels, Bride of Frankenstein, and Son of Frankenstein, which this musical is based on, so I had pretty high expectations, which Circle Theatre and Director Joel Ferrell rose to the occasion to meet. My guest and I spent the entire night belly laughing and thoroughly enjoying ...
---